About
About Robin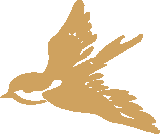 It all began when the frazzled homeschooling mother needed something to keep her wits when she listened to the young homeschoolers recite their ABCs and memorize their 123s.
During this time, her most complex crochet projects were pencil toppers (that never actually made it to a pencil) and animal shaped potholders (that ended up on children's feet). Baby blankets were also flying off the hook.
And she loved every minute of it.
The years passed and the young homeschoolers became moderately adept at their ABCs and their 123s and they moved on to chapter books and long division. At this time, Robin was called to design and crochet rosaries (several of which went on an epic adventure to World Youth Day).
Time skipped along; the young homeschoolers delved into literature and algebra and Robin designed for a four-legged species--dogs. Oblivious to the controversy, she crocheted coats of all sizes, shapes, and colors. This was Robin's first official foray into crochet as a business. It was profitable, rewarding, and she discovered the joy that crochet can bring to others (not sure the dogs always liked it...humans and their funny ways).
As some of the homeschoolers graduated (with diplomas in hand), Robin discovered she had more time for crochet and promptly registered "Robin's Nest" as a local business and entered the community of the Farmers and Craft Market. Here she sold an assortment of tiny cellphone bags (that soon began obsolete), southwestern style wine bottle holders, cotton baby blankets, and assorted sized bags.
Due to local drama (city planning renovations and upheaval of the Market), Robin's Nest decamped for a calmer environment and focused her skills in supporting babies in need of handmade items (blankets and socks). She also crocheted for her own kitchen and the occasional Christmas present.
One hot summer day while lounging with a glass of iced tea, someone had the "brilliant" idea of starting an online store filled with literature and crochet (no pencil toppers or dog coats in sight).
And what an adventure it is.
These days, Robin can be found at her worn and battle scarred kitchen table in company with her lone, holdout, homeschooler and the bedraggled geometry book. Between Pythagorean Theorem and the Distance Equation, Robin builds her inventory and contemplates creating her own crochet patterns using nature and literature for her inspiration.
About Robin's Nest products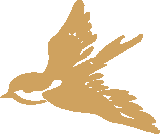 Robin's Nest offers a fashionable collection of accessories designed for ladies looking for a touch of homemade elegance. Inspired by literature and nature, each item is crocheted with a story, scene, or character in mind.
From heirloom gifts to causal daywear, everyone from the country belle to the urban lady can find something.