Berry Bowl Thread Keeper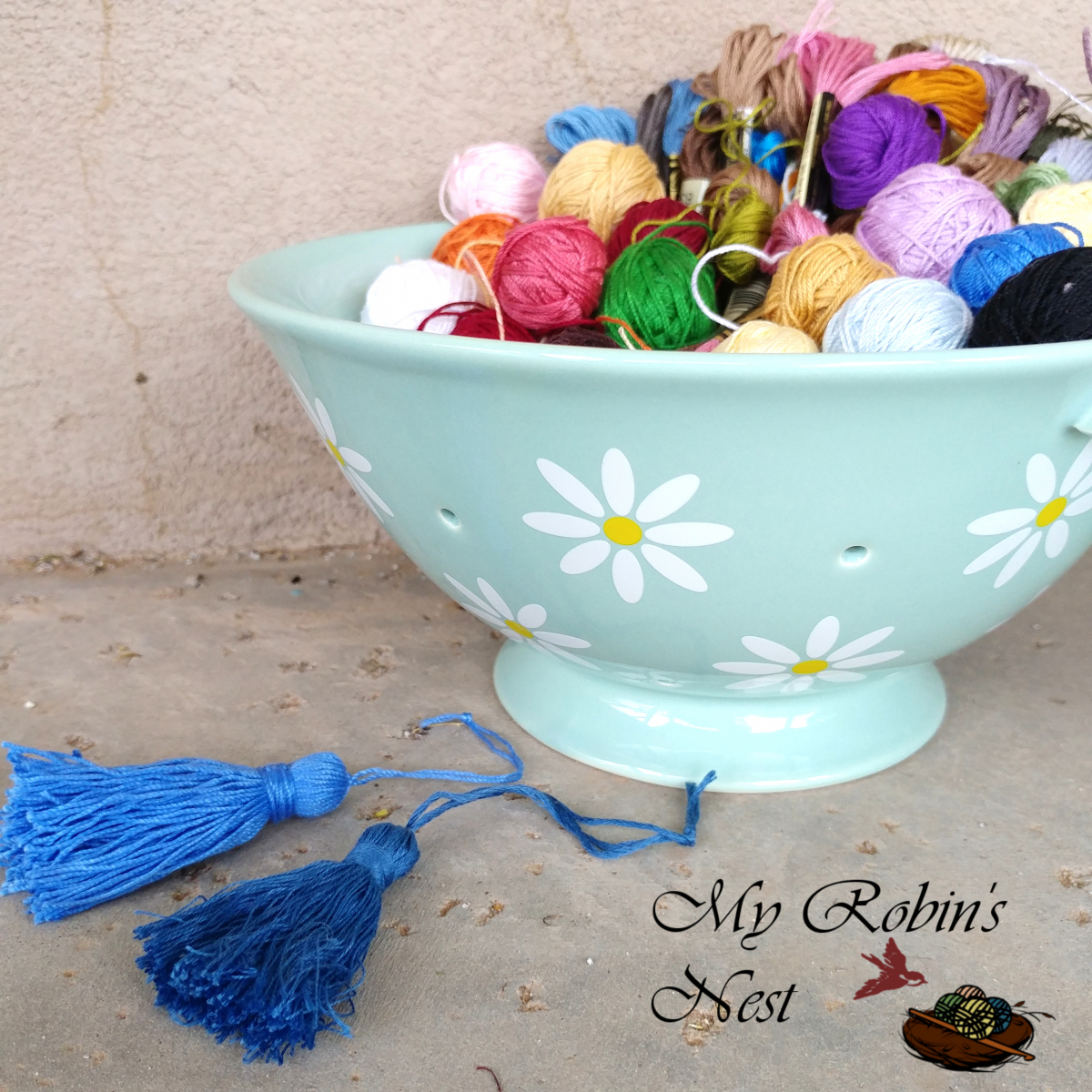 ---
---
This berry bowl is just adorable! My daughter found it at a rummage sale and she knew it was meant for me.
...
Well. . . I couldn't just leave it in the cupboard - so I'm using it for my thread scraps.
...
Nothing goes to waste here - all the thread remnants are made into tassels. Yeah! I'm with @humblemissionbeads in our love for tassels. She mentioned them in her story today and how they are found throughout our Catholic faith. And the color blue - well, we gotta have blue for Our Lady.
...
Soooo. . . when you receive your order from My Robin's Nest, you'll be sure to find a tassel included with your order.